Tri-City ValleyCats/Joe Bruno Stadium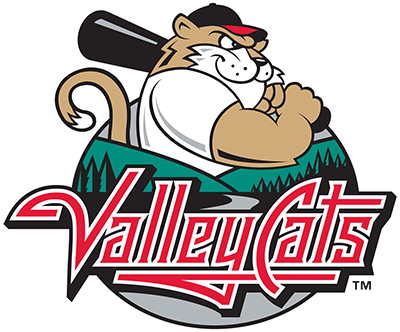 July 11, 2019

- ENYTB Family Night At-The-Joe

ENYTB Fall Classic Champion recognized in pre-game ceremony.

First Pitch 7PM, vs. State College

Fireworks To Follow

Special discounted tickets available through ENYTB:

$10 – includes reserved seat and $5 cash value at concessions and/or gift shop

Email your order to Ed Frye @pres@runmyleague.com. Include reservation name on order.

Send check to Ed at 5227 Bridle Pathway, Schenectady, NY 12303-5017

Pick-up tickets at the "Will Call" window on game night.

Tickets Can Be Ordered Now Through Early July.
---
July 21, 2019

- SUPER 8 Day At-The-Joe

5 SUPER 8 Championship Games Played At-The-Joe!

Awards Ceremony Following Each Game

Concessions Are Open

Free Admission
---
Sep. 17, 2019

- ENYTB/ValleyCats Fall Classic Begins

OPEN Tournament – Registration Preference Given to ENYTB Members Through April 15.

Double Elimination 8 Team Event

Winning Team Awarded Replica Of NY-Penn League Trophy and Recognized At Pre-Game Ceremony In Following Year's ENYTB Family Night At-The-Joe

Free Admission & Open Concessions

The folks at the ValleyCats go all out to put on an absolutely great tournament for us.

All games are played at Joe Bruno Stadium.

All games are announced.

Every time a player goes to the plate, his picture is on the scoreboard and his favorite song is played.

Players have full access to all Stadium facilities for warming-up, etc.

Concessions are open.

Free admission to the public.

It is truly a big-league experience.

For more information on this tournament event, click here.